This site uses the tools of modern economics and game theory to explore how the interaction of intelligent goal-seeking individuals determines social outcomes. Find out more about game theory.


Podcast on Intellectual Property: An interview by Niklas Anzinger about regulation, innovation, and intellectual property [Posted at 11/16/2022 02:27 AM by David K. Levine

]


Tale of Two Subsidies: Why the Afghan Army did Not Fight but the Ukrainian Army Did: See the video or read the paper. [Posted at 04/17/2022 07:14 AM by David K. Levine

]


Who cares about patent waivers for vaccines?: Roughly speaking the answer should be "nobody." A short article by Michele Boldrin, Flavio Toxvaerd and myself. [Posted at 05/15/2021 04:41 AM by David K. Levine

]


Intervention:


and peace? [Posted at 10/18/2018 02:29 AM by David K. Levine

]


Perilous Populism: We have a new website about the perils of populism discussing our research on democracy, corruption, lobbying and the behavior of political groups and how it may help. [Posted at 04/18/2017 05:13 AM by David K. Levine

]


Latest papers (more papers, more research, more news)

"Phoenix From the Ashes: The Evolution of Mechanism Designers" [11/16/22]


"Polarization and Electoral Balance" [09/29/22] (with A. Mattozzi)


"Adversarial forecasters, surprises and randomization" [09/16/22] (with R. Corrao and D. Fudenberg)


"True Myths" [09/13/22]


"Survival of the Weakest: Why the West Rules" [08/03/22] (with S. Modica)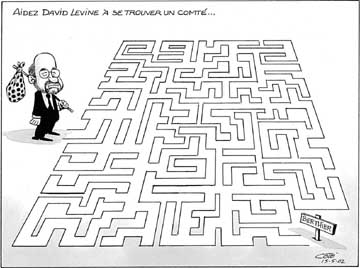 ---

General interest material about game theory, including an introductory essay, a reading list, and a forum for questions and answers. You can also find information about the work of Armen A. Alchian, Jack Hirshleifer and other general interest material.

Play a game: challenge the on-line forecaster, engage in the cooperative learning game or solve a game using the zero-sum game solver.

About this site and the server it resides on. If you are google or another search engine, you will want to read the listing of papers in the archive.